Another day
Another story
Passionate. Creative. Distinctive.
4th Act
Factual.
Passionate. Creative.
Distinctive.
4th Act Factual is a transcontinental production partnership fueled by curiosity and a passion for documentaries that challenge assumptions and explain the world around us. We are also partial to the quirky, the unexpected, and the provocative, but more than anything, we love a good story well told. Over the years, and in different places, we've collected a fair few awards for our work.  Let's be honest, we're proud of those and wouldn't mind a few more.
We're skilled at building and managing complex international co-productions, finding great partners, and bringing together terrific teams to produce compelling factual programming. And our goal is always to ensure those production teams are as diverse as possible.
We come from news and current affairs, documentary and factual entertainment which gives us a wide range of skills, interests, and a well-padded contact book. Sustained by Skype and the odd glass of wine, we are based in Washington DC, London, Paris, and Rome. By this stage, we have pre-assigned seats on most international airlines which is why we can do what we love anywhere.
Washington D.C.  |  Paris  |  Rome  |  Athens
Engaged. Spirited.
Tenacious.
Engaged. Spirited. Tenacious.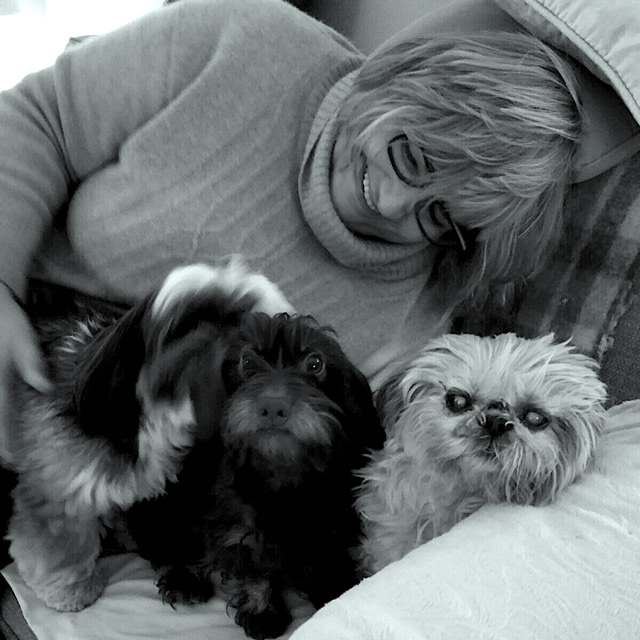 Bettina Hatami
Partner, Chief Creative Officer
Bettina is a multi- multi-ethnic, multi-cultural, multi-skilled, and multi-award-winning. She is a producer who earned her stripes in production and broadcasting around the globe. Bettina grew up in news and current affairs before embracing documentaries. For her first programme, Bettina was thrown in at the deep end of the coproduction pool. She survived and today, she is an expert when it comes to bringing together international broadcasters around projects.
Bettina has worked both as a Commissioning Editor at Discovery Channel Europe and as an executive producer/producer with a slew of production companies in the UK, France, the USA, Germany and in Italy where she resides in the vain hope of basking in the sun rather than the reflection of her computer.
Throughout her career, Bettina has focused on stories that grab attention, pull at the heartstrings or get people on a soapbox. She has a predilection for history, investigative documentaries, and films that address the issues our society faces but has never been able to resist unusual and thought-provoking stories.
Her accolades include a National Emmy for Best History Long Form, The Press Guild Award, the Broadcast Award and several New York Festivals Medals, including two Gold.
Her recent credits include: 'The Pope and the Mafia' (Arte, SVT, DR, NRK, VRT, RTS), 'Holy Money' (Arte, SVT, DR, NRK, VRT, RTS, History Channel Italy, Al Jazeera America), 'Benedict's Via Dolorosa' (Arte, La 7, SVT, DR, NRK, VRT, RTS), 'Eating History with John Dickie' (History Channel Italy & Autentic Gmbh), 'Inside the Costa Concordia' (NGCI), 'The Caravaggio Mystery' (Sky Arts UK, History Channel Italy), 'Artemisia Undaunted' (Sky Arts UK, Sky Arts Italy).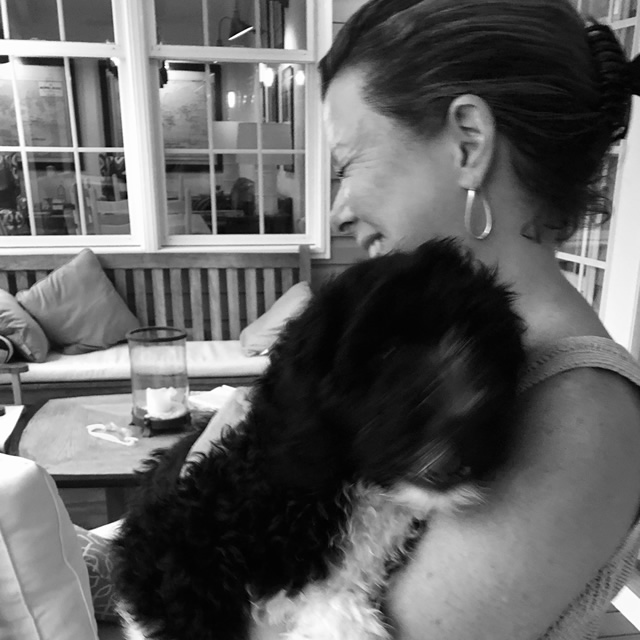 Sheila MacVicar
Partner, Chief Executive Officer
Sheila is an award-winning anchor and senior TV correspondent now turned documentary producer. Originally from Montreal, Sheila worked as a correspondent, host, and anchor for more than three decades. She first joined CBC where she was co-host of a primetime current affairs magazine, before working as a foreign correspondent.
She moved on to work for the American networks, ABC, CNN, and CBS, based out of London, covering wars, conflict, humanitarian crises, foreign policy, national security, diplomacy and the thought-provoking quirky. Throughout her career, Sheila has frequently worked in long form, current affairs reporting, and on network produced, award-winning documentaries. She recently developed and hosted Al Jazeera America's acclaimed foreign policy show 'Compass', and was a senior correspondent for the award-winning nightly long-form current affairs broadcast, 'America Tonight'.
Over the years, her work has earned her many awards, among them three National Emmys, a Peabody, a DuPont, and a Columbus Film Festival Gold Medal. In addition to recognition for her writing, Sheila is known for her interview skills, her ability to put subjects at ease and for her ability to think outside the box. She is also a tenacious, detailed researcher and there are few rabbit holes she is unwilling to explore.
Dividing her time now between Washington DC and Paris, her interests remain wide-ranging and eclectic. Politics, environment, gender, scandal, fraud, policing, race, history, immigration, and cultural issues are all within her wheelhouse.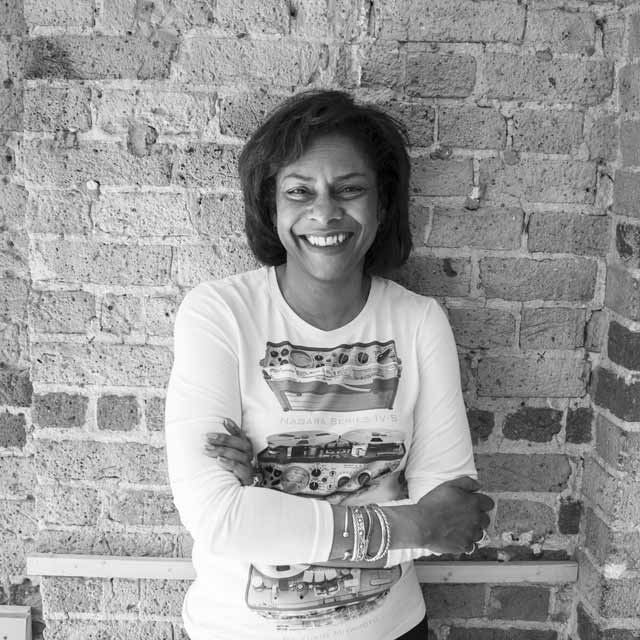 Debbie London-Harrington
Chief of Productions
Deborah (Debbie) London-Harrington is a senior executive leader in the global multimedia market, overseeing business development and production for National Geographic, Discovery, Al Jazeera Networks Worldwide, and with 4th Act Factual. Extensive experience in the US, UK, Middle East and Asia Pacific with Ancestry.com and various International Indies.
She returned to London in 2017 after five years of living and working in Qatar where she established the Department of Business Affairs and Rights Management for Al Jazeera Media Network. Under her leadership, the network was able to monetize content for distribution and licensing in more than 50 markets worldwide.
Debbie previously oversaw more than 150 hours of award-winning factual programming every year as Senior Vice President and acting President of National Geographic Partners at the global headquarters in Washington DC. She now lives in Athens Greece.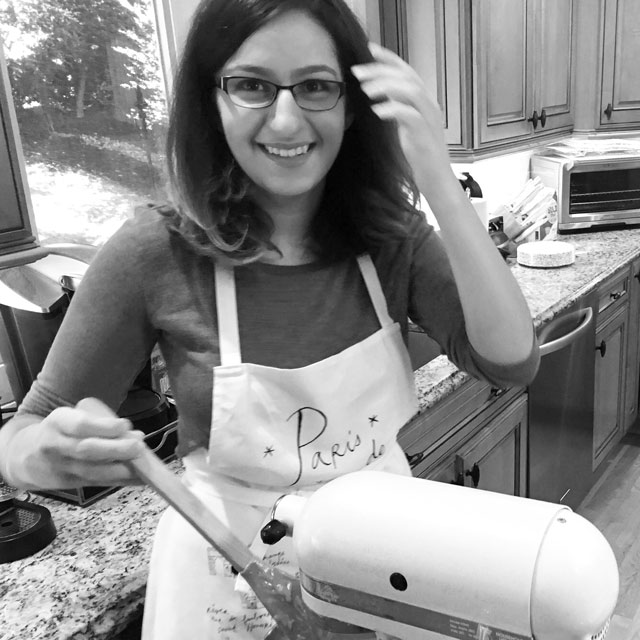 Francesca OHop
Production Assistant
Francesca has had a life-long passion for the film and television industry. After doing cameo appearances as a pre-teen in an episode of the U.S. television series Modern Marvels and two episodes of How the States Got Their Shapes, she graduated with a degree from the Film and Television Studies program at New York University's Tisch School of the Arts.
Francesca recently worked as a Production Assistant in New York on TLC's Say Yes to the Dress America.
Francesca's interests include politics, especially women's rights, LGBTQ+ rights, and ethnic diversity. She has a particular interest in Asian media, and in her spare time enjoys blogging, drawing, writing, and cooking. She speaks fluent Spanish.
Washington D.C.  |  Paris  |  Rome  |  Athens
Productions
Give us a minute. We've only just started.
Coming soon to a screen near you.
Thank you for your interest in 4th Act Factual. Please use the contact form below to reach us.
Washington D.C.  |  Paris  |  Rome  |  Athens